"Hallie" Black and Tan Dachshund Pet Portrait Oil Painting
Traditional pet portrait oil painting of Hallie, a fellow artist's world famous Dachshund dog, hand painted on canvas board. Original painting 5″x7″ for sale framed in a simple black wood frame.
A selection of products including art prints, jewellery boxes, t-shirts, mousepads, necklaces and other customizable gift items featuring the black and tan long haired "Hallie" are now available for purchase.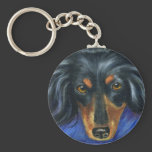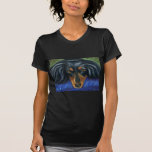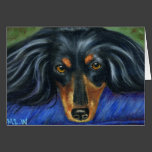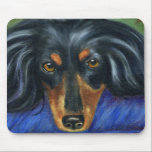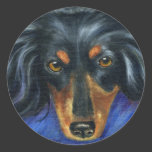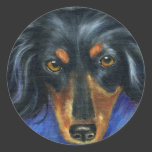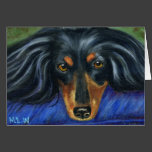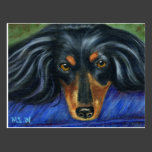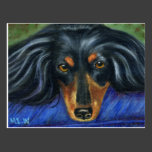 Tags: australian artist, australian pet portrait artist, dachshund, dachshund art, dachshund gifts, dog artist, dog breed art, dog painting, oil painting, original art for sale, pet portrait artist, pet portrait commissions, pet portrait painting, pet portraits, sausage dog, Traditional Art