Tara – Colour Pencil Cat Portrait Painting
Original colour pencil painting on drafting film of our cat "Tara". The look on her face is priceless and a very typical 'Tara' look. Tara is not your average friendly physically affectionate cat, and for good reason. Tara and her litter mates were dumped in the bush as kittens when they were 6-8 weeks old, and eight years later she still hasn't totally overcome her mistrust of humans.
Tara is quite attached to our family in her own way, she is very timid, dosn't like to be touched or picked up. It has taken a lot of patience and gentle persistence and as long as we don't push her to do anything she dosn't want to do, she seems to be quite happy being close to us without being a lap cat.
Please click the image below to purchase Fine Art Prints of this painting.
Greeting cards, clothing, coffee mugs, drinkware, notebooks and a selection of unique gift items featuring this and other artwork can be purchase from my Zazzle store.
VIEW ALL PRODUCTS FEATURING Tara Cat painting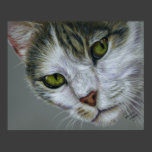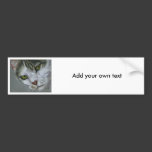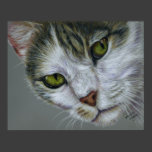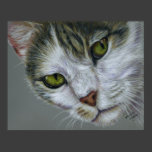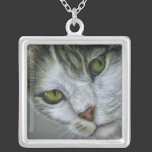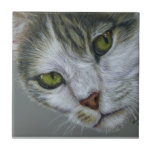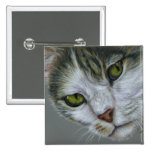 Tags: Art - Cats, cat art prints, cat artist, cat lover gifts, cat painting, cat paintings, cat pet portrait artist, cat pet portraits, cats, color pencil, color pencil paintings, colour pencil, drawings, feline, feline art, feline artist, framed cat art, green eyes, pet portait artist, realism, realistic cat art, rescue cat art, white cat